...Jumping back into the deep end of Seafood!
While 2017 hasn't started off as the brightest year on the books, I've been good about sticking to my guns, and have been successfully ticking off several resolutions already, from hosting small events at my home (yay Crafternoon!) to everyday yoga (thanks, Adriene!). Politics aside, I'm happy with the new leaves I've turned over so far in 2017, and look forward to what the year brings.
Another such leaf is moving forwards with the steadfast movement of my dear website, Best Fish Forward, and spreading the word of the wonderful ways of sustainable seafood! I re-started my journey digging back into the NY seafood world with a wonderful class at Brooklyn Foodworks in Brooklyn. This center was started to help food entrepreneurs have a space to create their new food products, but also to bring foodie people to learn and delight in edible things together.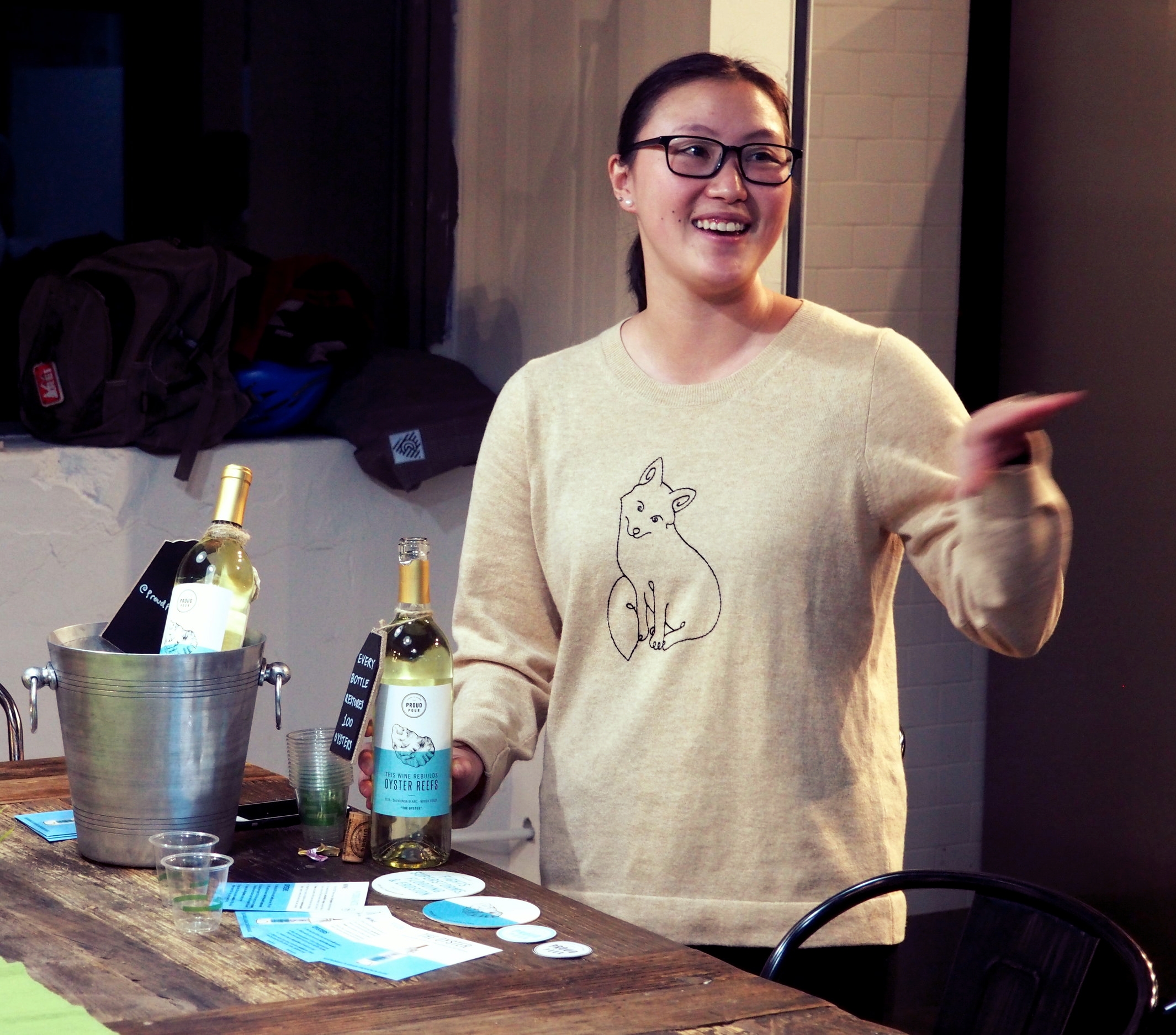 The class I attended was put together in partnership with Proud Pour Wine, Element Seafood and The Better Fish Barramundi. I've mentioned Proud Pour wine before- but they are my very honorable beverage company run by my dear friend Berlin Kelly. Every bottle of their delicious Sauvignon Blanc goes towards replanting 100 oysters in NY Harbor, to help restore the oyster reefs. These reefs not only protect our shores from flood damage, but also they clean out our waterways of nasties, and make the ocean ecosystem a much more balanced, happier place. So all in all, it's SUPER wine!
Our tasting was followed by a quick oyster shucking demo & tasting by Alison from Element Seafood.
While I have been a keen student of the shucking skill in the past, unfortunately it does not come naturally to me, so I will have to keep practicing! Of the three oysters we tasted, my favorite was the Kumato from the West Coast. It was a buttery bucket of salty joy, and I look forward to putting many more of these in my mouth in the future.
My highlight of the evening was the discovery of the Better Fish Barramundi, presented by Julie Qiu (of In a Half Shell fame!). While I will go into the extensive merits of their barramundi in a later post, let's suffice to say that not only does this sustainably-farmed fish come pre-packaged in frozen ready-to-cook filets, but it's also EASY to cook! The filets were fist prepared for us with a scattering of fresh herbs, olive oil and Meyer lemon juice.
After 40 mins in the oven, we were presented with perfectly prepared, buttery flakey white fish! Truly delicious, and so good for both you and the ocean. I can't wait to try out more recipes with the user-friendly fish.